Volunteer Opportunities
Helpline: DASACC operates a 24-hour helpline for victims of domestic violence and sexual assault. We are in need of volunteers to answer calls, provide basic referral information, and provide support to the callers.
Domestic Violence Response Team (DVRT): DVRT advocates provide assistance and support to victims of domestic violence at police stations. Advocates provide information and support for clients regarding legal options (such as restraining orders), safety planning, and community resources (agency services).
Sexual Assault Response Team (SART): SART advocates respond to survivors of sexual assault who are 13 years old or older who go to either Warren Hospital or Hackettstown Regional Medical Center for resources regarding a sexual assault.
Legal Advocates: Every Thursday morning legal advocates attend Superior Court to accompany victims at the final restraining order hearings. Legal advocates may also accompany clients to the courthouse to apply for a temporary restraining order. No legal experience necessary.
Speaker's Bureau: We provide education to programs to Warren County middle and high schools as well as businesses and professionals. We also participate at health fairs and hand out agency literature.
Fundraising: We have a number of fundraisers throughout the year that we need help with. Volunteers can serve on committees to help plan, organize and publicize events.
Grounds/Maintenance: We need volunteers to help maintain our buildings. Volunteers are needed to help with gardening, weeding, general lawn care and general building maintenance. Training may be required for these opportunities and will be provided.
If you would like to volunteer please download the volunteer application (below) and email/fax/mail to Pamela Drager at volunteers@besafewc.org or call 908-453-4121 ext 313 for more information.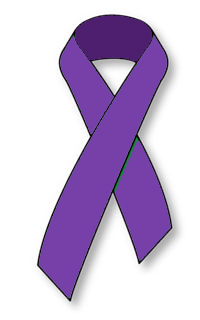 Margaret Graf-White's family has created a "Go Fund Me" page in her memory to raise money for a college fund for her four children and her funeral costs.